The site of the Castlegate Shopping Centre and Swallow Hotel in Stockton has now been completely cleared, marking a major milestone in the development of Stockton Waterfront, a new urban park that will transform the town centre.
The demolition of the two buildings began in September 2022 and was completed earlier this month. The site is now being prepared for the construction of the new park, which is scheduled to be completed by 2025.
New Urban Park on Stockton Waterfront
Stockton Waterfront will be a bold and visionary urban park that will connect the High Street to the river and create a new space for people to enjoy. The park will feature a variety of amenities, including an amphitheatre, oval lawn, play areas, and water features. It will also be home to new leisure, health, and community facilities on the southern end of the site.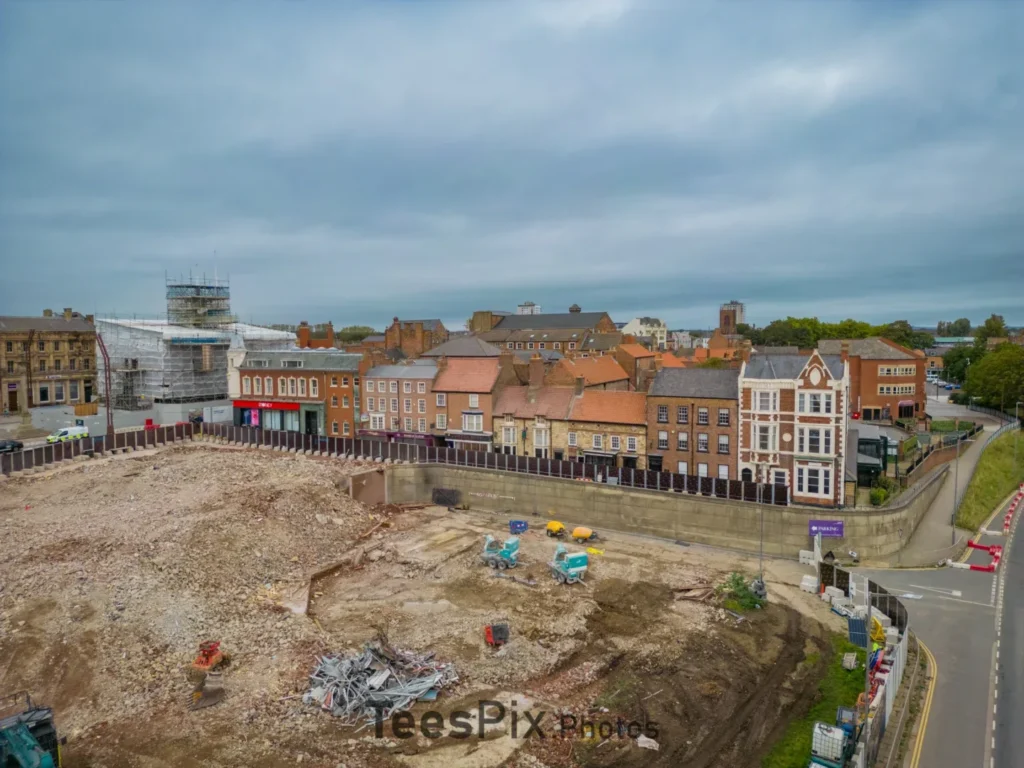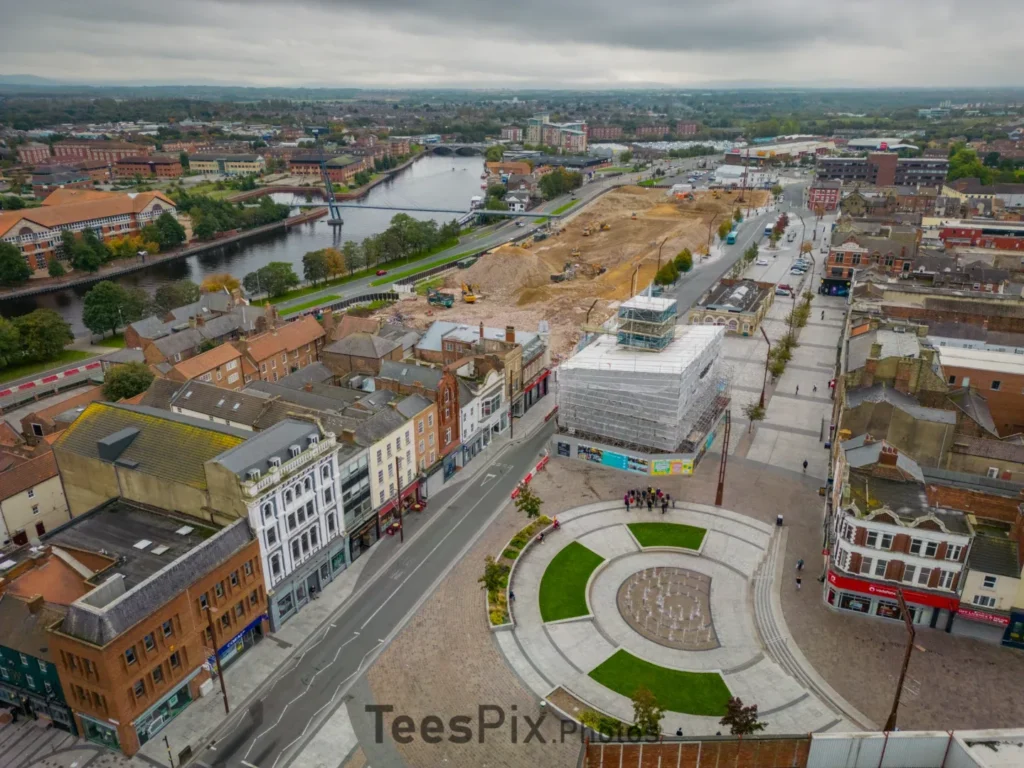 The development of Stockton Waterfront is part of a wider regeneration plan for Stockton town centre. The aim of the plan is to create a more vibrant and attractive town centre that will attract businesses and visitors.
Speaking about the demolition, Councillor Nigel Cooke, Cabinet Member for Regeneration and Housing and Stockton-on-Tees Borough Council, said: "This is a huge step forward for the regeneration of Stockton Town Centre and one that will have a positive impact across the entire Borough.
"We've been talking about this day for a number of years and now it's finally here. The demolition of Castlegate Shopping Centre and the Swallow Hotel will transform the look and feel of the High Street and make the most of our town's riverside setting.
"We're at a really exciting stage and I can't wait to see how it progresses. Stockton Waterfront will complement all of the changes we've made in recent years to make our town centres places where people want to visit for different reasons other than shopping."
The development of Stockton Waterfront is being funded by a £41m investment from the Tees Valley Combined Authority and the Government's Future High Streets Fund.