Under a clear blue sky, the people of Middlesbrough gathered today at the Cenotaph in Albert Park to pay their respects to the fallen of all wars. The annual Remembrance Sunday parade and service was a moving tribute to those who have sacrificed their lives in the service of their country.
The parade, led by the Cleveland Army Cadet Force Corps of Drums, set off from the Town Hall at 10.30am and marched through the streets of Middlesbrough to the Cenotaph. The parade was a colorful spectacle, with representatives from the armed forces, veterans, cadet forces, emergency services, and civilian organizations taking part.
The crowds that lined the streets were respectful and appreciative of the sacrifices made by those who have served. The weather was perfect for the occasion, with a light breeze and warm sunshine.
Among the civic dignitaries who attended the service were the Mayor of Middlesbrough, Chris Cooke, and other elected officials including Middlesbrough MP Andy Preston. Representatives from the military, the police, and the fire service were also present.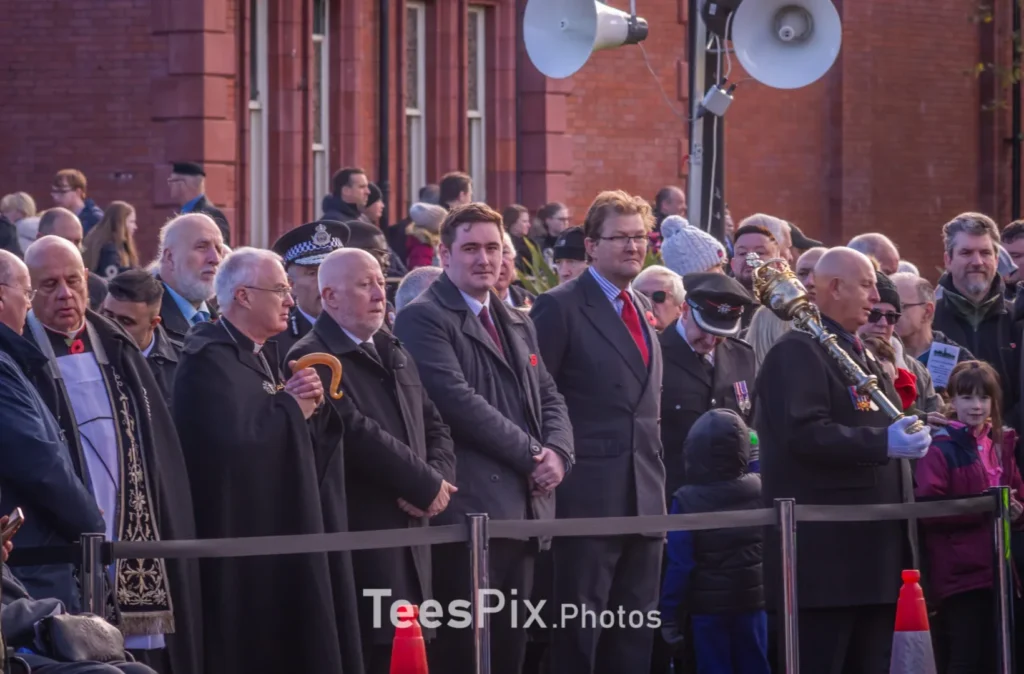 The service was conducted by the Reverend Canon Glyn Holland. He spoke of the importance of remembering the fallen and of ensuring that their sacrifices are never forgotten.
The two minutes' silence that followed the Last Post was broken only by the sound of birdsong. It was a moment of reflection for everyone present.
The service concluded with the singing of the National Anthem. As the crowds dispersed, there was a sense of unity and purpose. The people of Middlesbrough had come together to remember the fallen and to honor their sacrifices.