Durham Lumiere is back for 2023, and it promises to be the biggest and brightest yet. The light festival will transform the city of Durham and the town of Bishop Auckland into a magical outdoor gallery of light installations from Thursday 16th to Sunday 19th November.
This year, the event organised by Artichoke Trust will have over 40 artworks to see, created by a diverse range of artists from around the world.
Durham Lumiere Highlights
TeesPix.Photos attended a public preview on Wednesday night to see a selection of the artworks that will be on show across the four day festival. Here are some of the highlights:
Ai Weiwei's Illuminated Bottle Rack at Durham Cathedral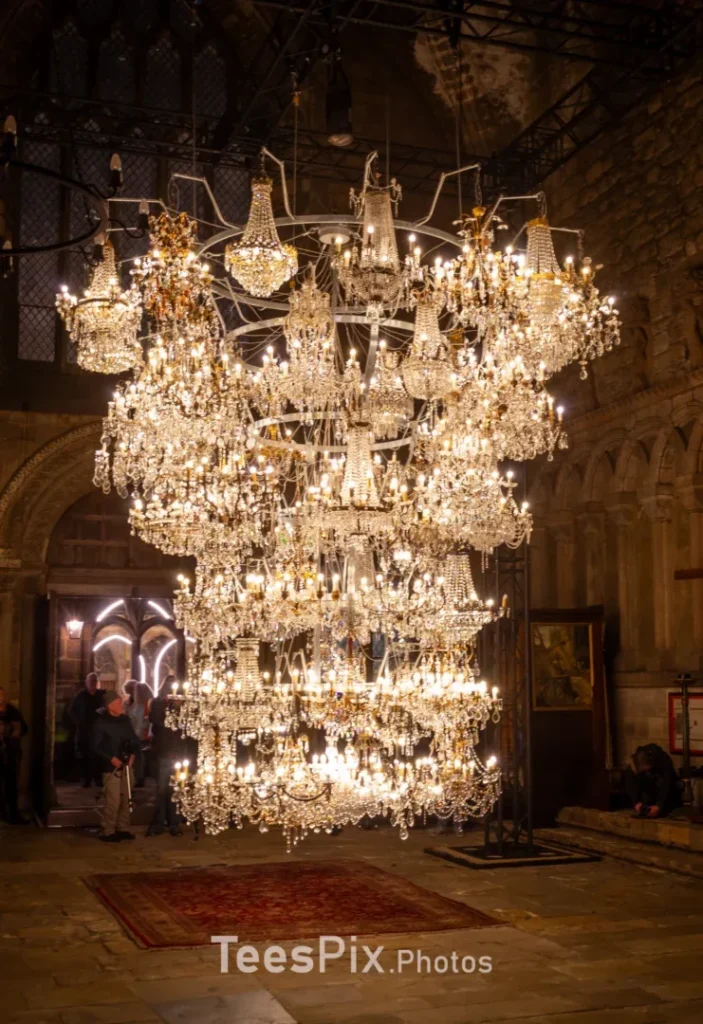 One of the most anticipated works this year is . This intricate sculpture, composed of 61 antique chandeliers, will be the first time it is displayed in the UK. Inspired by Marcel Duchamp's readymade, "Bottle Rack," Weiwei's creation transforms an ordinary object into an awe-inspiring chandelier, capturing the essence of bourgeois life in the late 19th and early 20th centuries.
The installation will be open to the public during Lumiere, offering visitors the opportunity to witness Weiwei's artistic mastery. Extended viewing hours will allow for both daytime and nighttime appreciation, with daytime hours from 10:00 to 15:30 and evening hours from 16:30 to 23:00. Please note that the last admission to Cathedral installations is at 22:30.
Rafael Lozano-Hemmer's Pulse Topology at Durham Cathedral
Rafael Lozano-Hemmer's "Pulse Topology" takes over Durham Cathedral, transforming it into a pulsating heart of light and sound. Thousands of light bulbs, each activated by visitors' heartbeats, create a mesmerizing spectacle that reflects the interconnectedness of humanity. As participants walk through the shimmering canopy of light, their pulses join the symphony of heartbeats, creating an ever-changing and immersive experience.
Adam Frelin's Inner Cloister at Durham Cathedral
Renowned for his outdoor art installations, American artist Adam Frelin will unveil a new work that echoes the grandeur of Durham Cathedral, England's largest cathedral. Titled "Inner Cloister," the ephemeral installation mimics the shape and dimensions of the cathedral's cloister arches, conjuring a parallel realm that mirrors the physical one.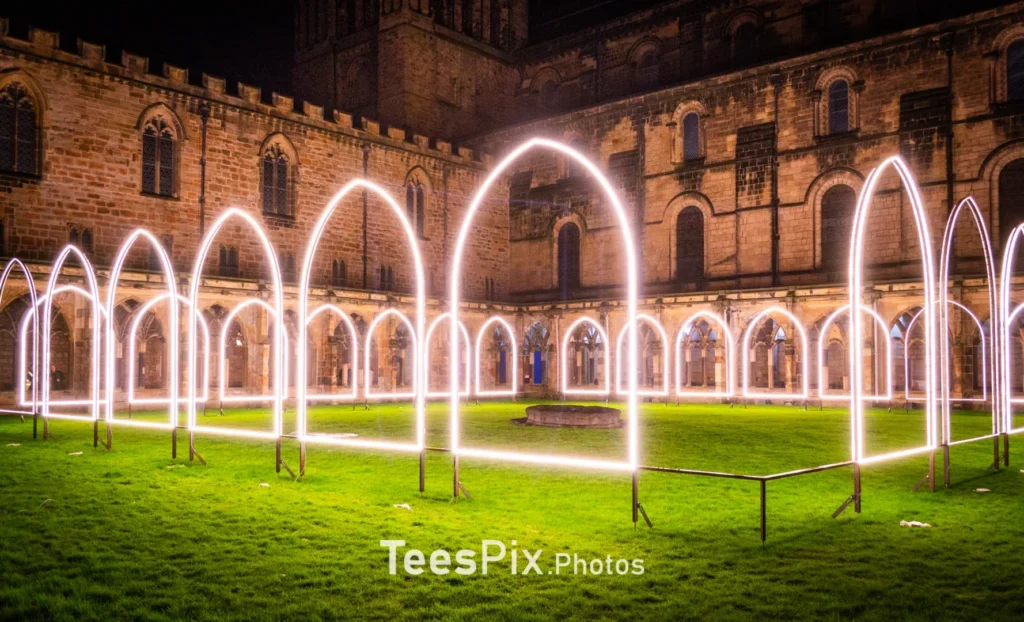 The illuminated artwork sequences its lighting to evoke the rhythmic footsteps of monks who once traversed these corridors centuries ago. Frelin aptly describes his creation as "a parallel place in space, time, and meaning that we can look into, but never enter," capturing the essence of the past and its enduring presence.
Javier Riera's Liquid Geometry at Palace Green
Spanish artist Javier Riera will create an awe-inspiring light art installation at Durham Lumiere 2023, transforming the city's iconic architecture into a captivating display of three-dimensional geometric shapes.
The installation, titled "Liquid Geometry," will play with the shadows and surfaces of the Cathedral and surrounding buildings, creating an immersive and meditative experience for visitors.
Chila Burman's Hurts So Good at Market Place, Durham City
Renowned artist Chila Burman MBE brings a vibrant new installation titled "Hurts So Good" to Lumiere Durham, adorning Durham Market Place with a captivating display of neon-light artworks. Inspired by her Hindu-Punjabi heritage, Burman's work explores themes of Indian mythology, popular culture, female empowerment, political activism, and colonial legacy. The installation echoes her widely acclaimed 2020 Tate Britain Winter Commission, which transformed the building's façade into a mesmerizing spectacle of light.
Mr.Beam's Colour the Castle at Durham Castle
Durham's Lumiere Festival is set to unveil a breathtaking art installation called "Colour the Castle." This collaborative project empowers residents and visitors to tap into their artistic talents and contribute to a captivating projection onto the city's iconic Durham Castle.
Drawing inspiration from Mr. Beam's acclaimed "Colour the City" initiative, this endeavor will transform the castle into a colossal coloring book, featuring 150 individual drawings that reflect Durham's inclusivity and diversity. This radiant display promises to illuminate the castle in an unprecedented way, offering a mesmerizing and enchanting experience for everyone.
Other lumiere installations
In addition to the main installations, there will also be a number of smaller works and trails to discover. Visitors can also enjoy a variety of food and drink stalls, as well as special events and performances.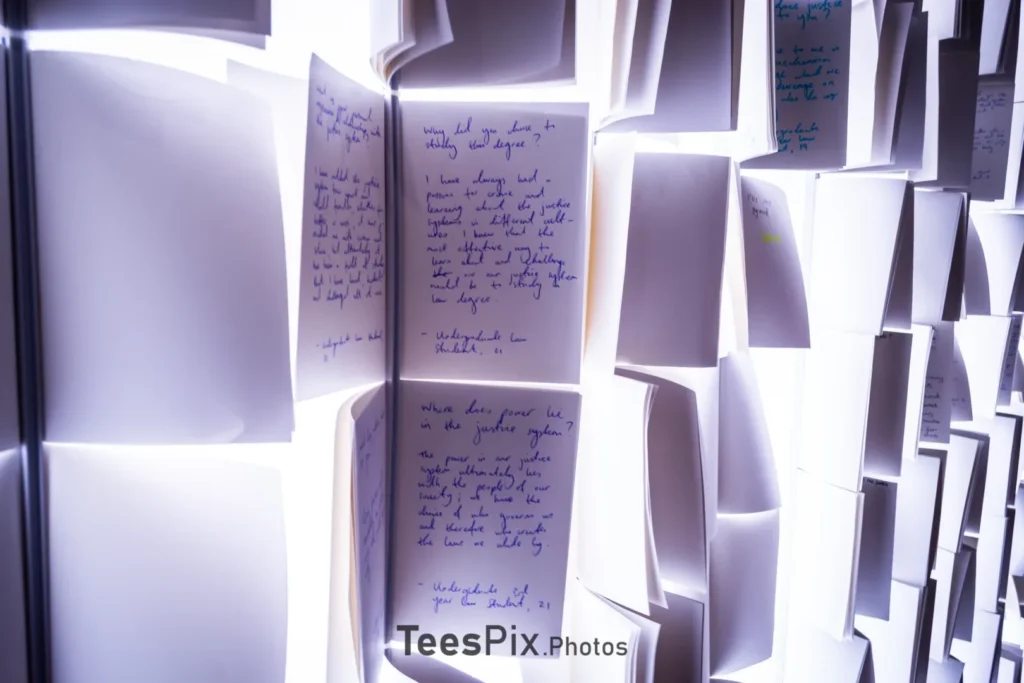 Here is everything you need to know about Durham Lumiere 2023:
When is Durham Lumiere?
Durham Lumiere will take place from Thursday 16 November to Sunday 19 November 2023. The event is open from 4:30pm to 11pm each night. The last admission to Durham Cathedral is 10:30pm.
The Spotlight on Bishop Auckland will be open form 5pm to 10pm each night.
Illuminated Bottle Rack by Ai Weiwei in Durham Cathedral will have extended opening hours of 10am to 3:30pm during the day and 4:30pm to 11pm in the evening, but entry is not guaranteed.
Where is Durham Lumiere?
The light festival will be held across the city of Durham and the town of Bishop Auckland. Installations will be located in a variety of public spaces, including parks, squares, streets, and buildings.
Do I need tickets?
Admission to Durham Lumiere is free, but to access the artworks in Durham City Centre (pink area on map below) between 4:30pm and 7:30pm you need a free peak-time ticket (now sold out) with a timeslot. Tickets are not required for the Spotlight on Bishop Auckland.
How do I get to Durham Lumiere?
Durham is well-connected by public transport, with regular train and bus services into the city centre. There is also a park and ride scheme in operation.
Durham Lumiere Parking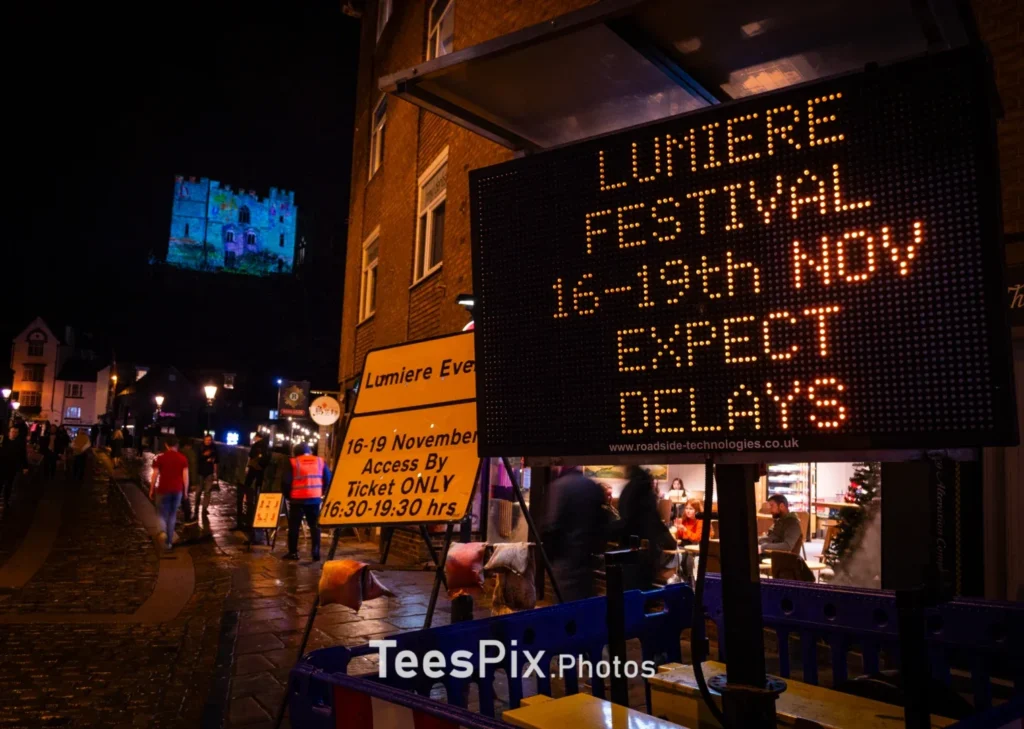 To minimize traffic congestion and maximise accessibility, Durham Lumiere organisers strongly encourage visitors to utilise the Park and Ride service. Five Park and Ride sites will be operational throughout the festival, offering ample parking spaces and frequent bus shuttles to the heart of the city center. These sites are strategically located at:
Belmont Park and Ride (DH1 1SR)
New College Durham
Annand House in Meadowfield
Sniperley Park and Ride (DH1 4EG)
Howlands Park and Ride (DH1 1SQ)
Regular bus services will run from these sites to and from the city center until 11.30 pm each night, ensuring convenient transportation for visitors. Return tickets cost £2 per person, with concessionary pass holders and under-16s accompanied by an adult enjoying free travel.
Due to road closures and parking suspensions within the city center, organisers strongly advise against attempting to park within the peninsula area between 2 pm and 11 pm each day. However, for those who choose to park in the city, accessible parking spaces are available in multi-story car parks.
Accessible Parking Options
For those with accessibility requirements, Blue Badge parking bays are available at all Park and Ride sites on a first-come, first-served basis. All buses operating the Park and Ride service are equipped with accessible facilities, and the Belmont, Sniperley, and Howlands Park and Ride sites provide accessible toilet facilities.
Bishop Auckland Parking Information
Limited free parking is available during the festival between Thursday, November 16, and Sunday, November 19, at the following locations:
Newgate Centre Car Park (DL14 7PF) – free from 6 pm to 11 pm
North Bondgate Car Park (DL14 7PG) – free from 4 pm
Durham Lumiere Map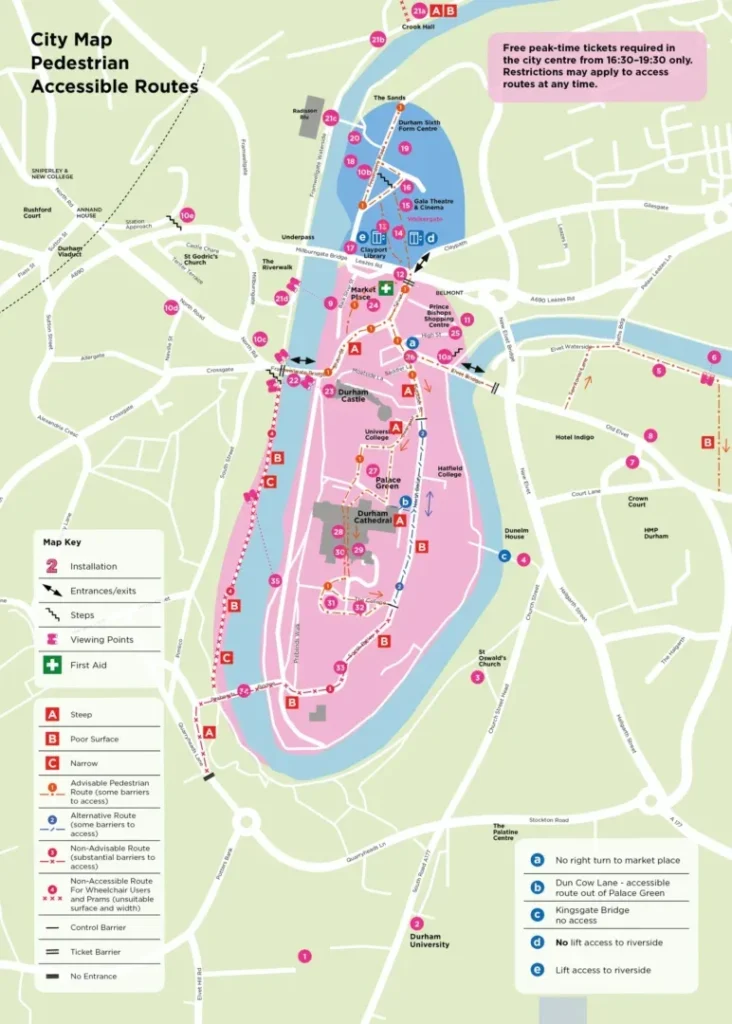 What should I wear?
Durham Lumiere is an outdoor event, so it is important to dress appropriately for the weather which is currently forecast to be cold and dry with occasional showers during the opening hours of the event. It is also advisable to wear comfortable shoes, as you will likely be doing a lot of walking. The organisers are discouraging umbrellas, so bring waterproof jackets if possible.
What else should I bring?
A camera is always a good idea, as there will be plenty of photo opportunities. You may also want to bring a water bottle and some snacks. If you have peak-time tickets, make sure you bring them along.
Here are some additional tips for enjoying Durham Lumiere:
Plan your route: Before you go, take a look at the map of the light festival and plan your route so that you can see all of the installations that you are interested in.
Leave plenty of time: It is easy to get lost in the magic of Durham Lumiere, so it is important to leave plenty of time to explore.
Take breaks: There is a lot to see and do at Durham Lumiere, so be sure to take breaks throughout the evening. There will be plenty of places to sit and relax, and there will also be a variety of food and drink stalls available.
Be respectful: Durham Lumiere is a free event, but it is important to be respectful of the artworks and other visitors.
Durham Lumiere is a truly unique and special event. It is a chance to experience the city in a whole new way and to see some of the most cutting-edge light art in the world.
Here are some additional details about the 2023 event:
New locations: This year, Durham Lumiere will be expanding to new locations, including Bishop Auckland and Durham University's science and engineering campus.
Sustainability: The festival is committed to sustainability, and a number of the installations will be powered by renewable energy.
Community engagement: Durham Lumiere is a community-focused event, and a number of local groups and organisations have been involved in creating and delivering the festival.
Lumiere Durham 2023 promises to be an unforgettable journey into the realm of light art, showcasing the transformative power of light to illuminate and inspire. With its diverse range of installations set against the backdrop of Durham's stunning architecture, the festival is sure to captivate audiences of all ages and backgrounds.